Tiger Fish @ Datnoid merupakan ikan predator/pemangsa yang cukup dikenali di kalangan pemancing,namun begitu spesis ini kian terancam kepupusan. Mendiami kawasan yang bereba dan sangat agresif terhadap spesis-spesis ikan kecil. Diet pemakanan Tiger Fish adalah seperti anak-anak ikan serta anak-anak udang. Cara Tiger Fish menangkap makanan begitu unik iaitu dengan menyedut makanan seolah-olah seperti vakum. Di Malaysia cuma terdapat 2 jenis Tiger Fish iaitu Spesis Indonesian Tiger Fish dan American Tiger Fish.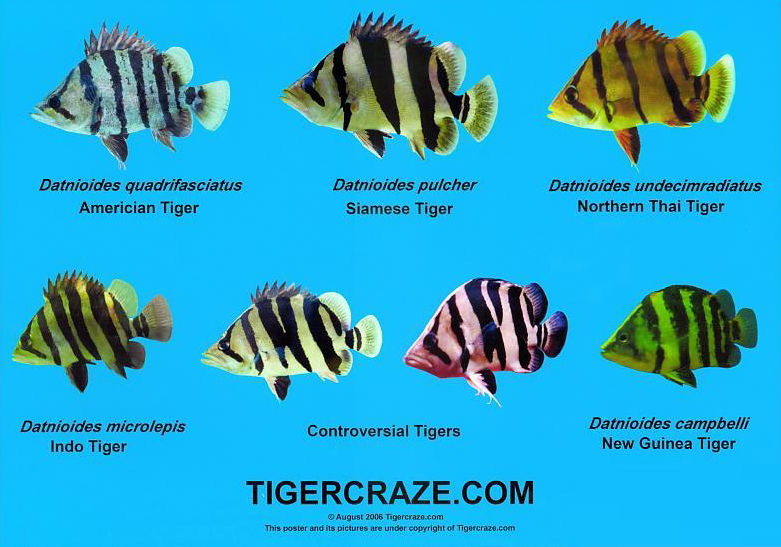 Warna Tiger Fish kuning keemasan beserta belang hitam yang sangat jelas menjadikan ikan ini menjadi pilihan pengemar ikan hiasan dalam akuarium.
Berikut adalah jenis-jenis Tiger Fish.
1. Siamese Tiger Fish / WideBar Datnoid
– Juga dikenali sebagai Siamese Tiger Perch, Widebar Tigerfish, Widebar Datnoid, Gold Datnoid and Wide Bar Dat Tigerfish.
– Boleh membesar sehingga 17 inci. Siamese Tiger Fish adalah antara jenis Tiger Fish yang paling tinggi nilainya di pasaran.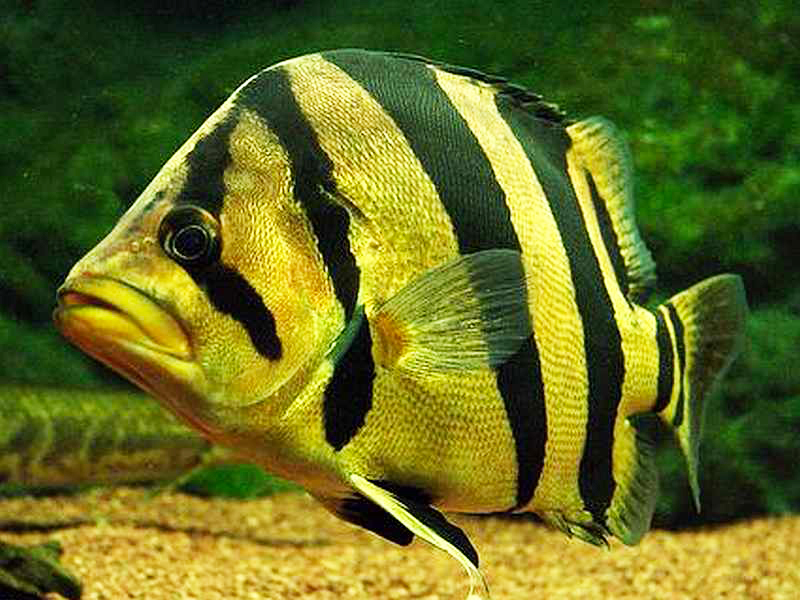 2. Indonesian Tiger Fish / Indonesian Datnoid
– Boleh membesar sehingga 19 inci
3. Northern Thailand Tiger Fish / Thin Bar Datnoid
– Boleh membesar sehingga 17 inci
4. New Guinea Tiger Fish / New Guinea Datnoid
– Boleh membesar sehingga 14 inci
5. American Tiger Fish / Silver Datnoid
– Boleh membesar sehingga 13 inci
Info oleh: Muhammad Zafri Abdullah
Photo source:
http://www.tropical-fish-keeping.com/siamese-tiger-fish-datnioides-pulcher.html
Nota:
Segala informasi yang diberi adalah berdasarkan best efforts untuk meluahkan pendapat dan ilmu yang telah diperolehi. Kami akan cuba perbaiki info dalam setiap artikel kami dari masa ke semasa untuk tujuan memperbetulkan apa yang kurang tepat. Ayat atau perkataan yang tidak sesuai mungkin telah digunakan dan ia adalah luar kawalan kerana kami telah mencuba sehabis baik. Jika ada cadangan sila komen. Kami akan membuat perubahan.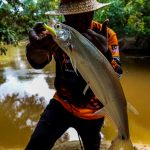 Hey guys! You can call me Kanicen and I'm a nature lover. I spend most of my time outdoor with fishing. I have to admit that I am not an expert but I will do my best to share with you interesting stuffs I know. I love ultralight game which means I live to challenge myself with UNREALISTIC LOGIC for satisfaction.