Many anglers never really understand what is line / rod classification and it is still debated by some anglers who have drifted due to lack of research and reading. Many still feel their orthodox knowledge is correct and rejecting the idea of new technology available for better balance and matching fishing game.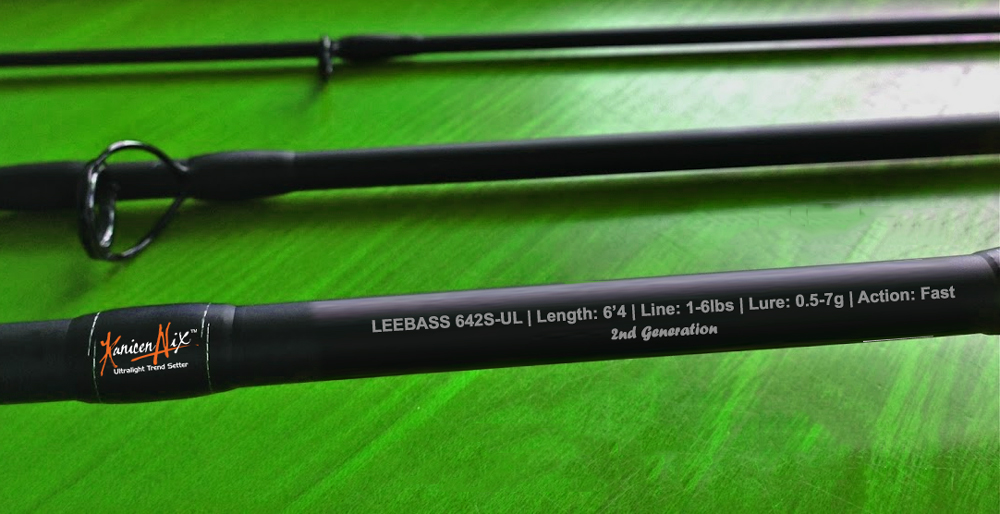 Before you read what I will share below first make sure you ask yourself these questions:
Question 1: What is line classification?

Question 2: What is rod classification?
Understanding The Line or Rod Classification
The first thing to understand about line classification is to understand what Power Line Rating is.
Power line rating is poundage written on a rod and each rating has its own class. Rod produced by/for US / Europe market usually use the lure weight but this rating is used in the past (still is) and then line poundage was introduced for easiest universal reference. Below are standard ratings for rod & line:
1) Ultralight (UL)
– Not more than 6lbs.
– Examples: 1-3,1-4,1-5,1-6,2-4,2-5,2-6, 3-6,4-6
2) Light (L)
– Not more than 12lbs.
– Examples: 2-8,2-12,3-8,4-8,4-12,6-12,4-10,1-7,1-8 & etc
3) Medium (M)
– Not more than 18lbs.
– Examples: 6-15,8-14,8-16,8-17,10-18 & etc
4) Medium-Heavy (MH)
– Not more than 25lbs.
– Examples: 8-20,10-25,10-20,15-25 & etc
5) Heavy (H)
– Not more than 30lbs.
– Examples: 10-30,15-30,18-30,20-30 & etc
6) Extra-Heavy (XH) 25-50lbs
– Not more than 50lbs.
– Examples: 25-50,30-50,20-50 & etc
7) Ultra-Heavy (UH) above 50lbs
– More than 50lbs
For further info please refers St. Croix who has been in the market for years in rod development:
http://www.stcroixrods.com/products/freshwater/avid-series-spinning/
And do also refer at others big player in the market like G-Loomis, Megabass, or any other brand who produced their own rod.
Now, you may be asking why in the market there are rods with higher poundage but labeled as "UL"? Honestly, it's probably their trick to capture both ultralight and light market or for some commercial purpose. No matter what their reason is do refer ONLY above ratings for reference.
To anglers regardless new or old-timer, spend sometimes to do research before jump into anything. The technologies is not like those days. Today we have better options. You really need to clear your mind and first understand what rod / line classification is. The above examples are just for reference only. These days we've been given a 24-hour Internet with smartphones or laptops. It's within your fingers only for the facts.
Conclusion
No matter what you intend to do make sure to understand the basics first. Take things slowly and learn the basics before jump into conclusion. If you want to start with ultralight fishing then you really needs to understand what line / rod classification because ultralight game is not like any other game where you can simply combine unbalanced setup and accessories since the rods are not sensitive like ultralight rods. In ultralight fishing you need all those balance and matching; one to protect your setup from broken and two to enjoy the game of sensitivity.
These are common practice rules for ultralight fishing. It's all the same everywhere. The different is the way some of us understanding it differently due to stories and some so called info by others. Its common practice rules of thumb is 6lbs because it's a universal accepted standard that everyone has been practiced it for years.
For more info do read: http://www.ultralightanglers.com/what-is-ultralight-fishing/
POWER LINE RATING is something you must understand before you start fishing regardless you are using spinning or bait casting (BC) because its the basic info you need at least to balance your fishing setup.
Note:
All information given is based on a best efforts to express our opinions and knowledge that has been acquired. Paragraph or inappropriate words may have been used and it is out of control because we have tried most wisely. If you have suggestions, please comment. We will make changes.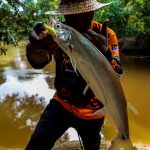 Hey guys! You can call me Kanicen and I'm a nature lover. I spend most of my time outdoor with fishing. I have to admit that I am not an expert but I will do my best to share with you interesting stuffs I know. I love ultralight game which means I live to challenge myself with UNREALISTIC LOGIC for satisfaction.