Sebagai pemancing ultralight anda mungkin tertanya-tanya gewang hard baits apakah wajib berada antara gewang terbaik sepanjang zaman. Anda mungkin mempunyai gewang killer sendiri dimana anda akan sentiasa membawanya bersama-sama apabila memancing.
Di sini terdapat beberapa gewang hard baits yang kami rasakan perlu dianugerahkan sebagai 50 Gewang Hard Baits Ultralight yang terbaik dimana ia sentiasa digunakan secara meluas satu ketika dahulu dan ada yang masih digunakan sehingga ke hari ini:
1. Abu Garcia Tormentor 55mm / 70mm


2. Ofmer Wonder 50mm

3. Storm Flutterstick 4cm/7cm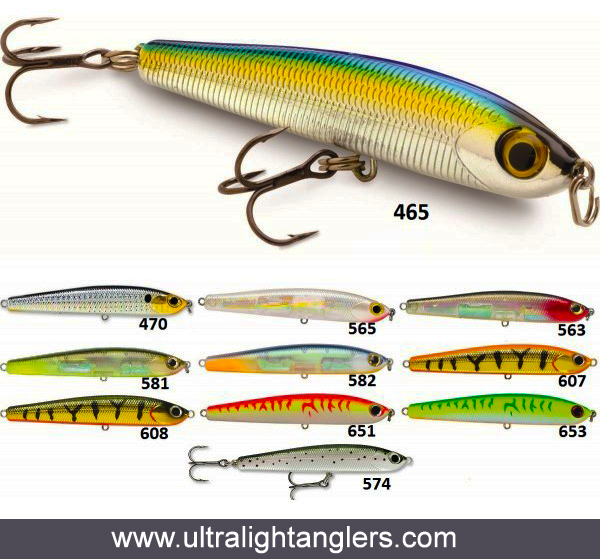 4. Maria Blues Code Pencil Sinking Lure Type C 45mm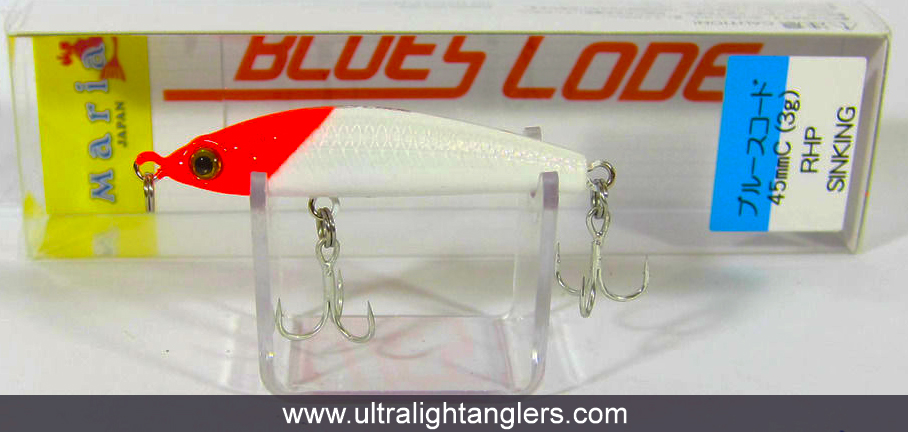 5. Maria Pop Queen 50mm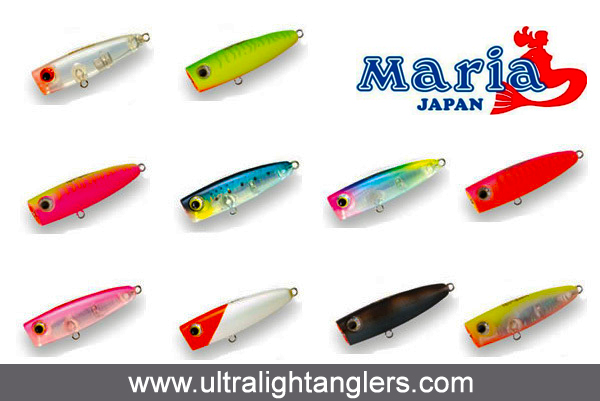 6. River2Sea Bubble Pop 35mm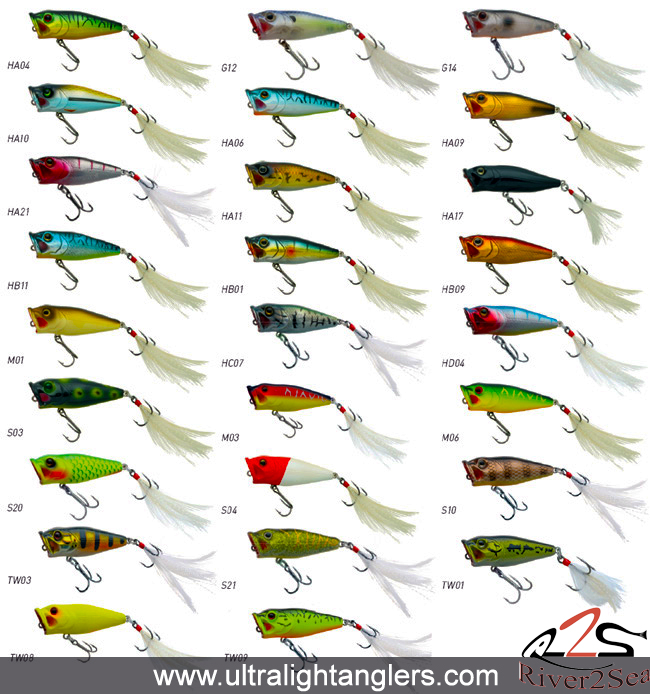 7. Water Land Baby Cima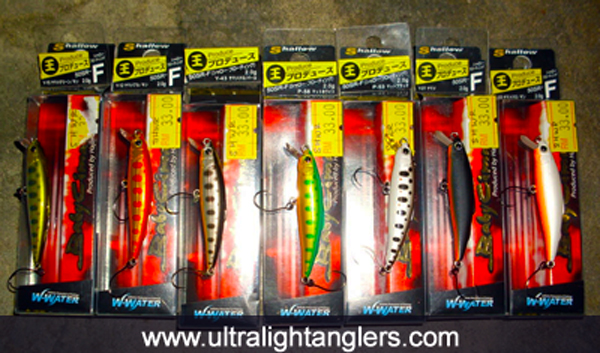 8. Duel Hardcode SH-50SP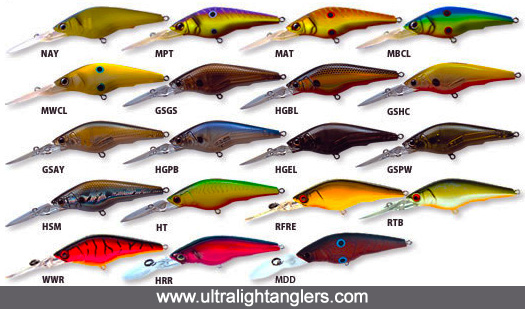 9. Feed Bell 5

10. EcoGear Premium VT 55SP

11. Duel Silver Pop 60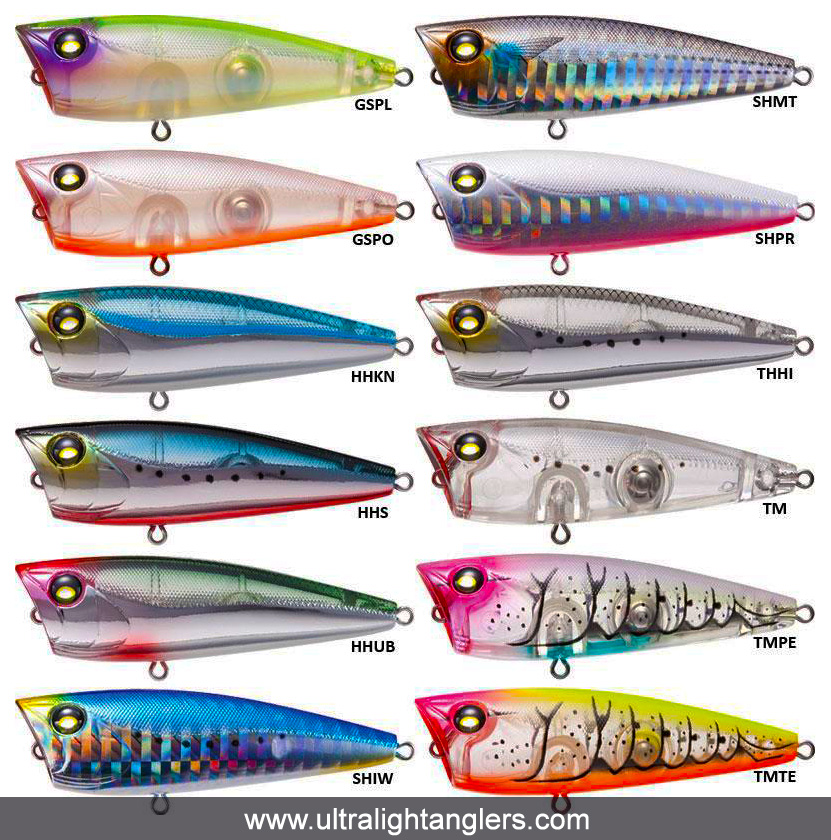 12. Duel Silver Prop 60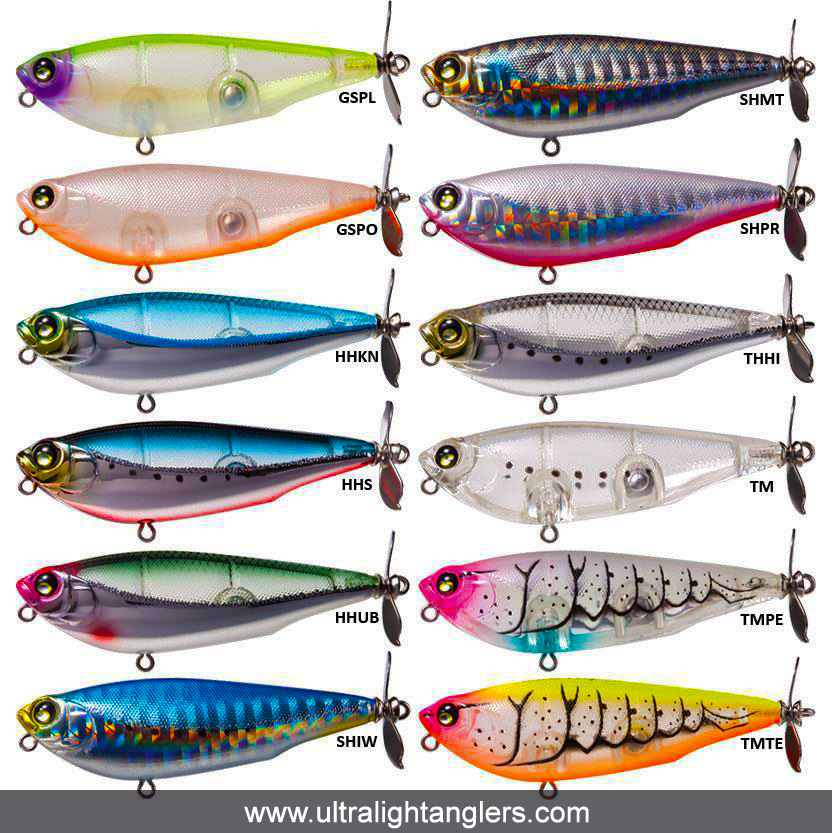 13. Duel Hardcore Minnow 70F

14. Daiwa DR.Minnow F 70mm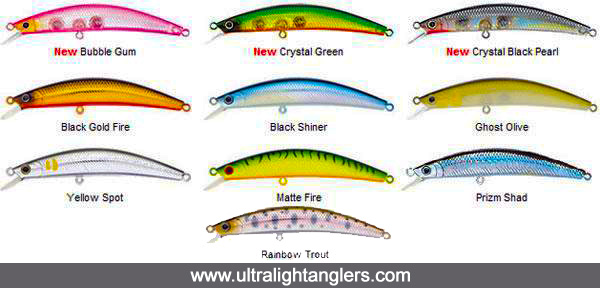 15. Duel Hardcore Minnow 50F

16. Abu Garcia Tormentor 50mm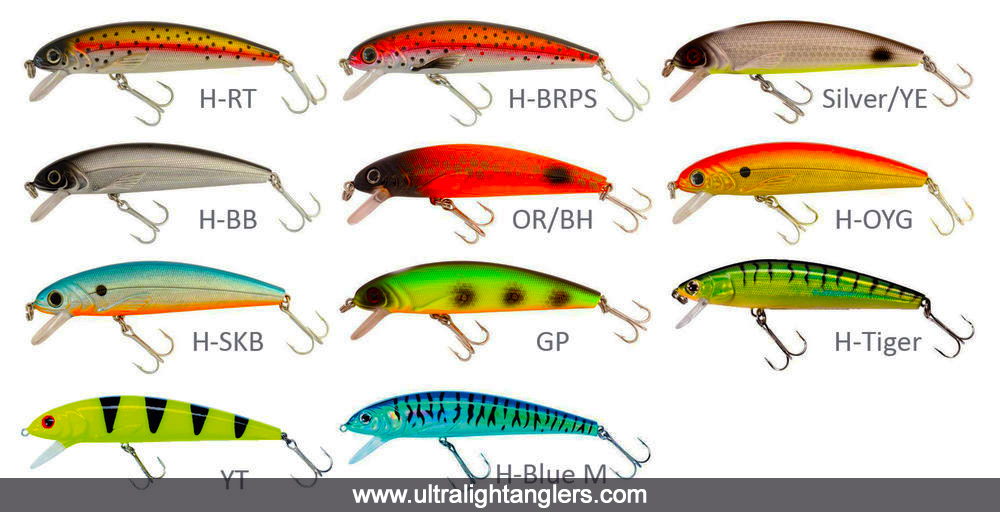 17. Maria Pencil MP-1 55F

18. Yozuri EBA Popper 50mm

19. Ofmer Spinnerbaits Guppy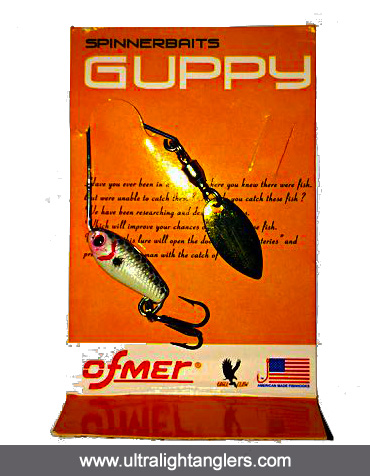 20. Booyah Buzzbait 7g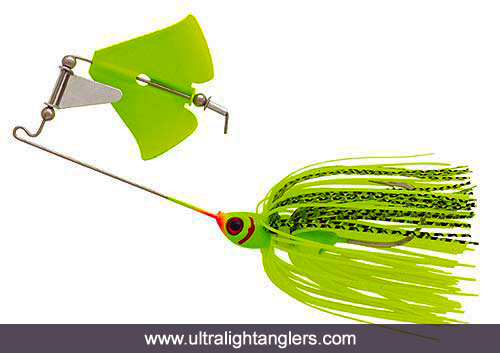 21. Strike Pro Pop'n Prop 55mm


22. River2Sea Rover

23. Duel Duel Little Kleio 5g


24. Duel Palette Spoon 2g

25. Duel Livebait Jig Minnow 45mm

26. Rapala UL Minnow 06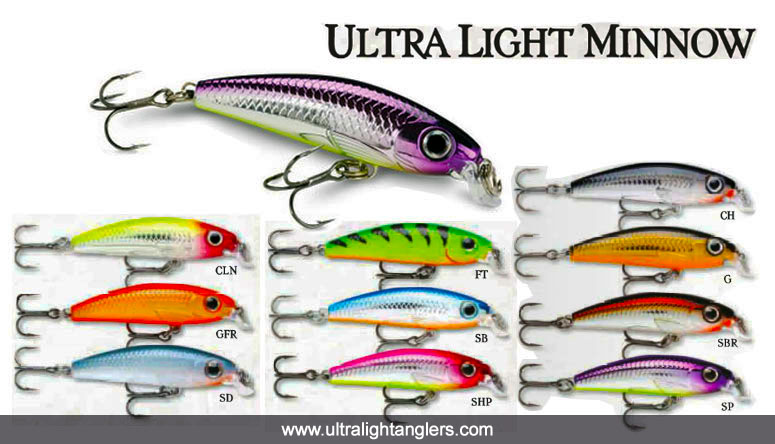 27. Storm Chug Bug 6cm

28. Duo Bay Ruf Manic 75mm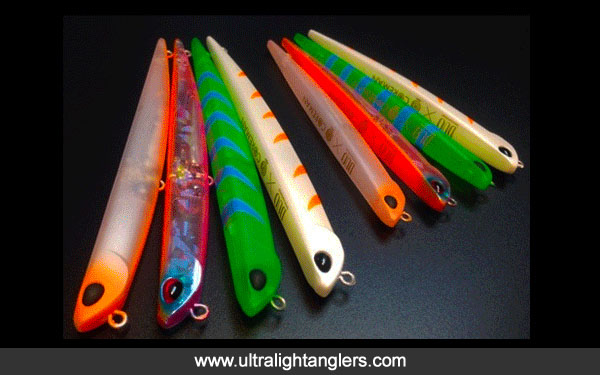 29. River2Sea Tungsten Taper Micro Spoon

30. Abu Garcia Abu Island Spoon 7g

31. Abu Garcia Droppen Spinner Lures 6g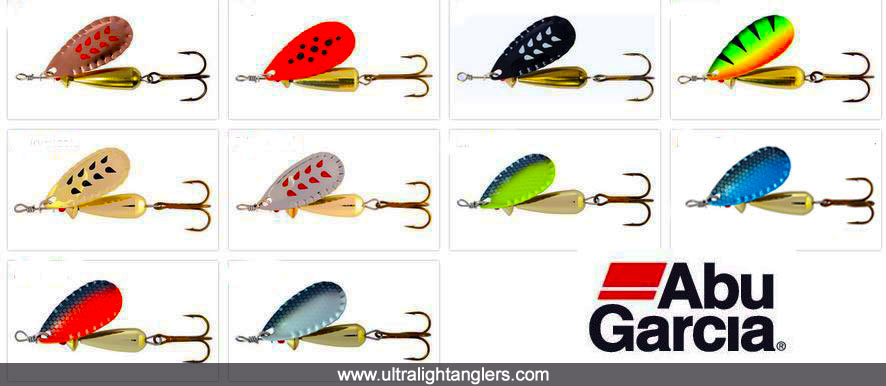 32. Heddon Torpedo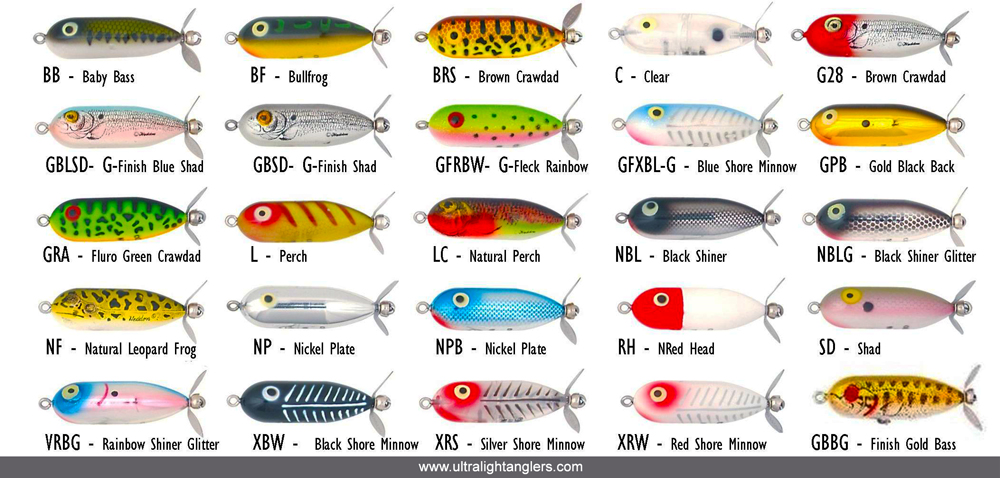 33. Halco 1.5g Micro Spoon

34. Yozuri L Minnow 44

35. Rapala X-Rap 65mm

36. Yozuri Pins Minnow 50F

37. Yozuri Pins Minnow 70F

38. Rapala Shallow Shad Rap 6cm

39. Rapala Ultra Light Minnow 4cm

40. Halco Roosta Popper 45

41. Seahawk Spinnerbaits

42. Duo Spearhead Ryuki 60S Sinking Lure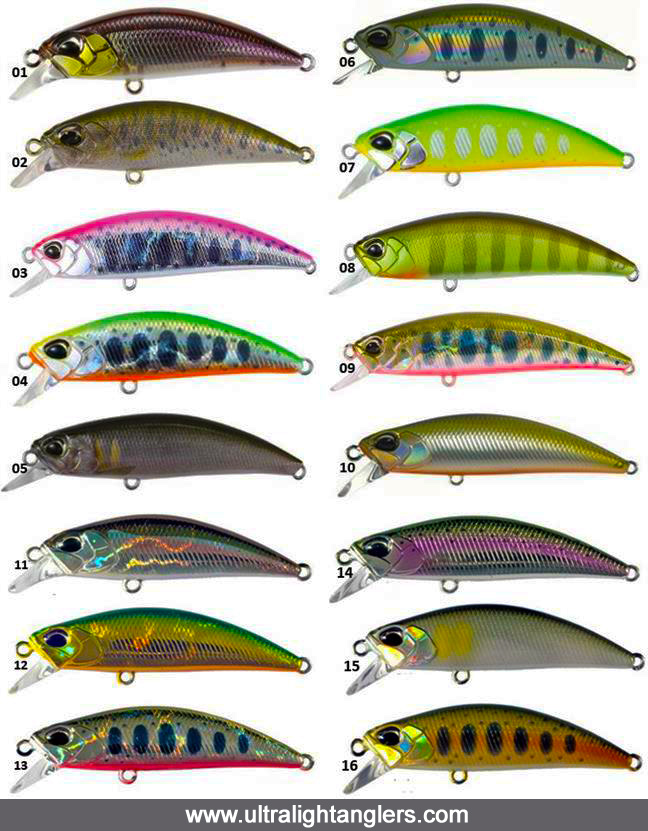 43. River2Sea Bubble Pop 35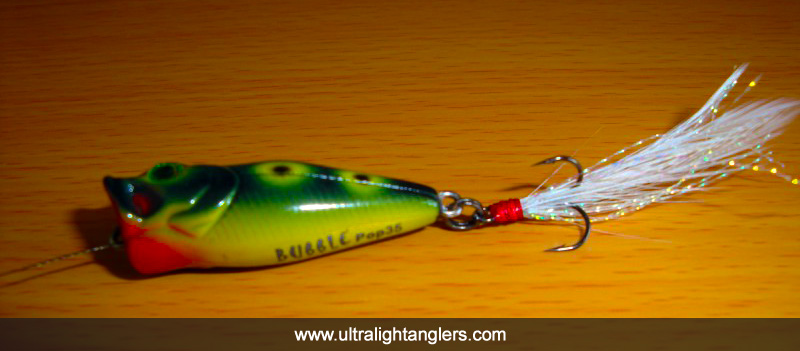 44. Yozuri 3DS Popper

45. Rapala X-Rap Countdown 5cm

46. Yozuri Snap Beans

47. Water Land Sonicra 205ss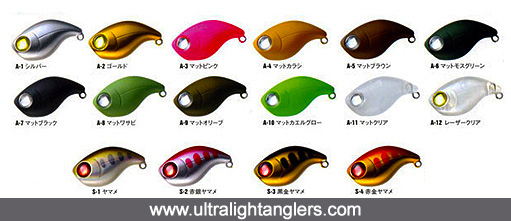 48. Yozuri Chum Crank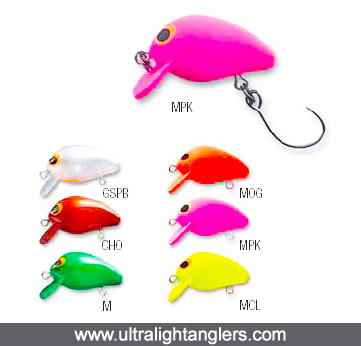 49. Daiwa DR.Minnow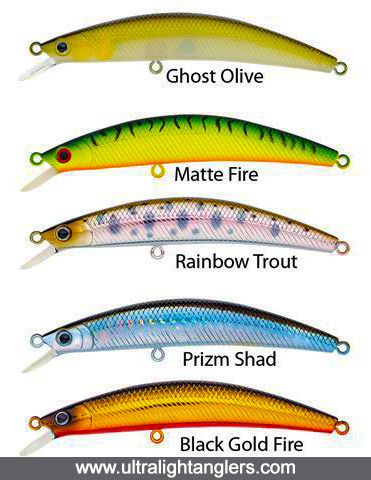 50. Ofmer Mini Crank Bait Tadpole
PENAMBAHAN GEWANG (AKAN DI TAMBAH SETIAP MASA)
51. Strike Pro Sprat Stick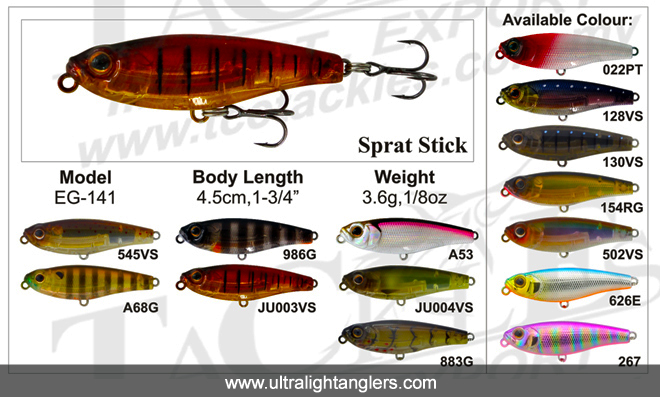 52. Ofmer Cat Walk 60F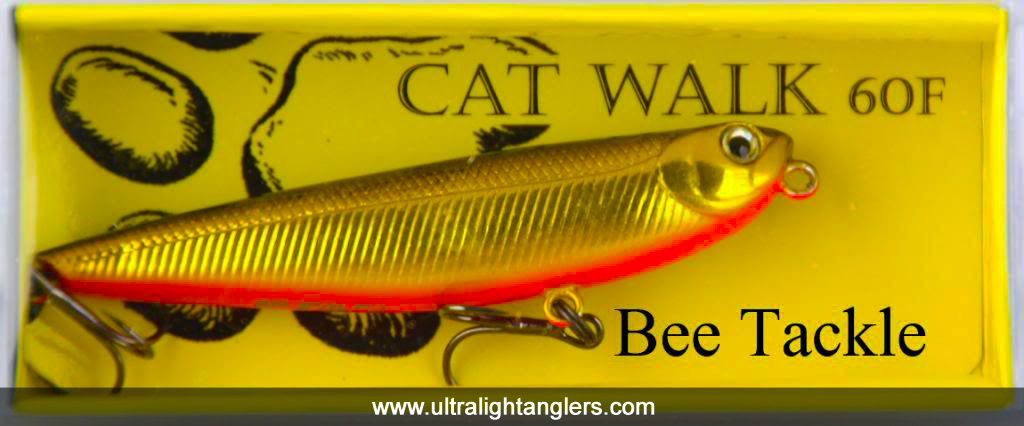 53. Storm Gomoku Pencil 4.5cm
54. Storm Gomoku Popper 40mm
55. Rapala Count Down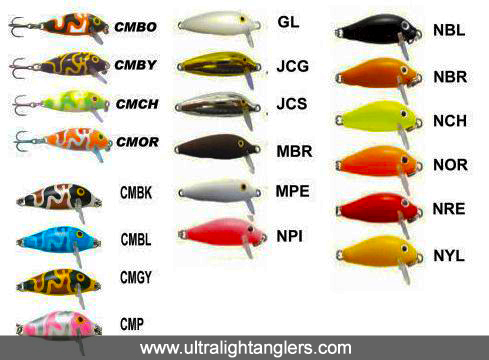 56. Rapala Mini Fat Rap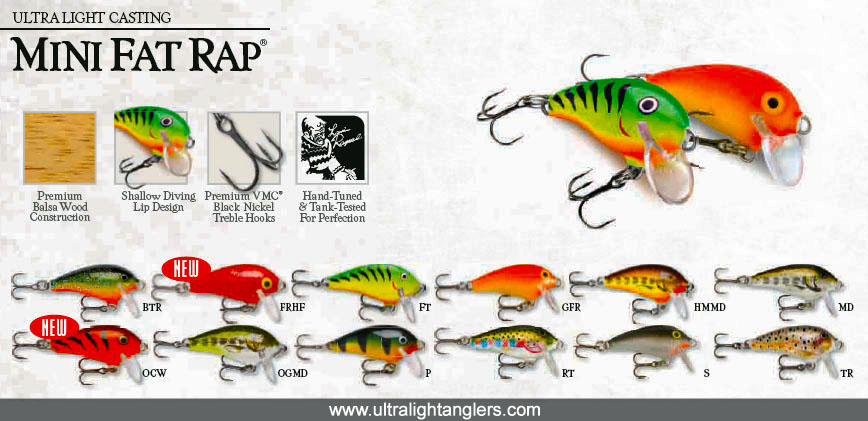 57. Ofmer Drunken 36F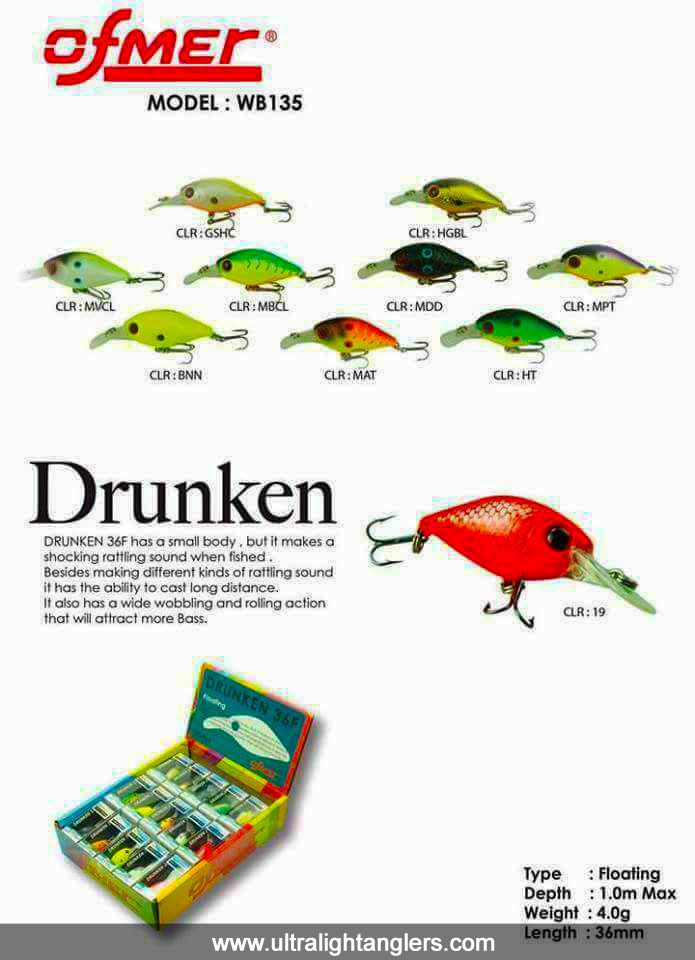 58. Ima Sukari 50SS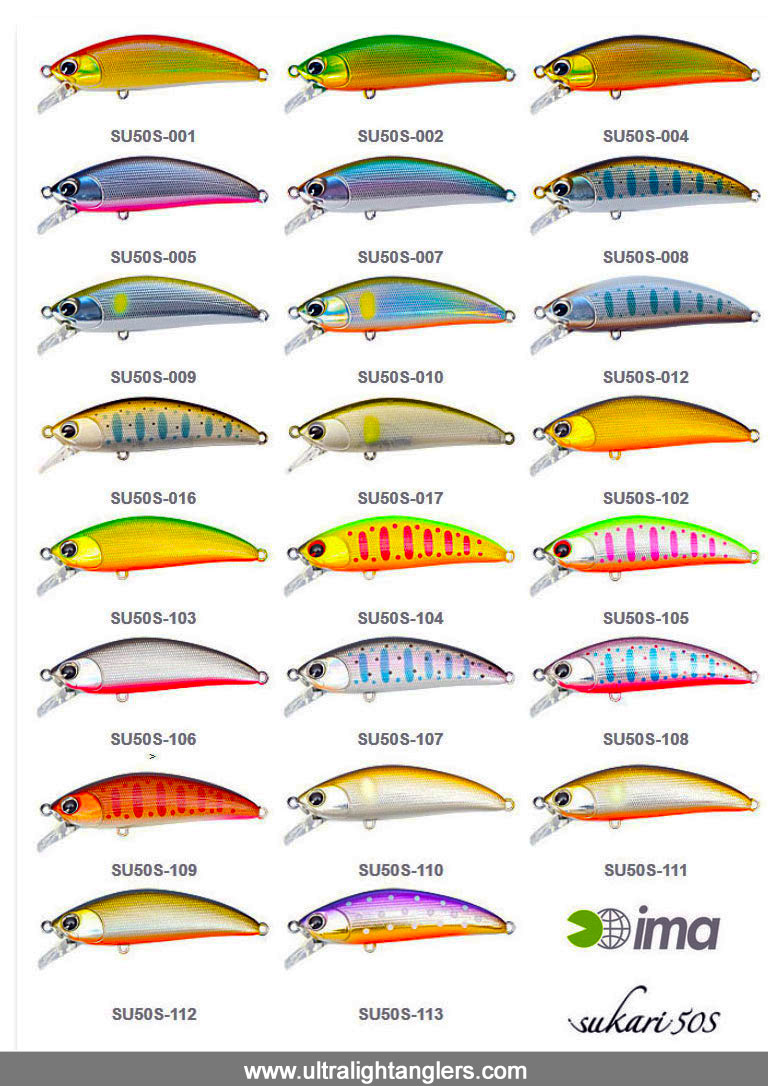 59. Ima Sasuke 50S
60. Weebass WBLE35S 5.1g
61. Grenti Strike Tarponish 1.5g
62. Grenti Strike Red Eye 3g & 5g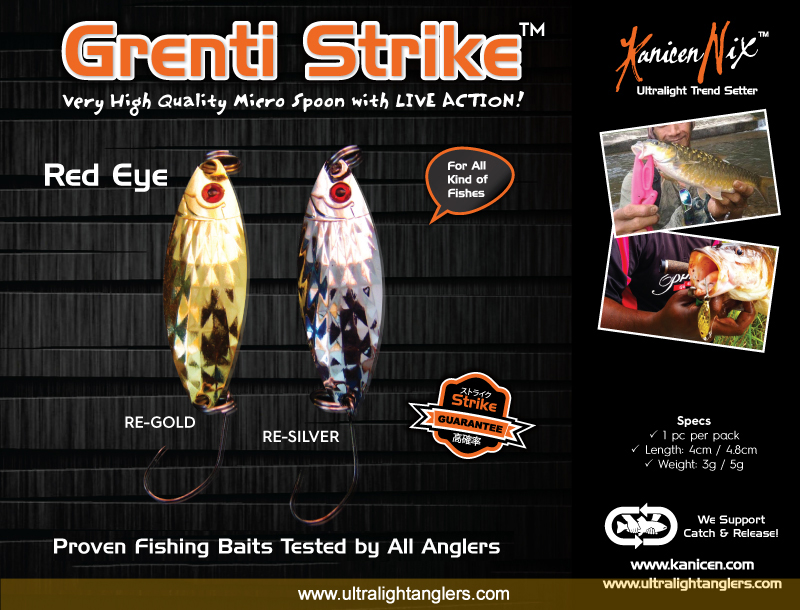 63. Grenti Strike Trout Spoon 2g
64. Metal Silver Slice Spoon 2.5g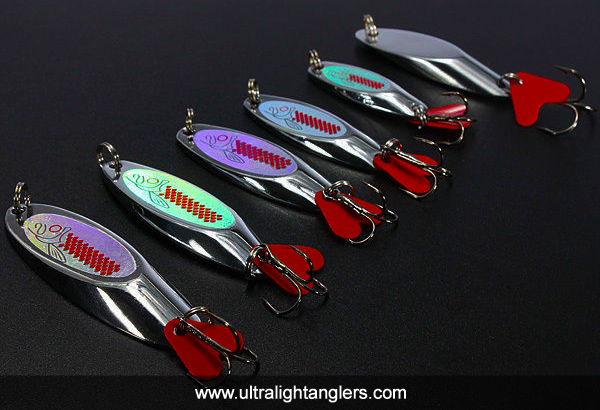 65. Blue Fox Vibrax Spinner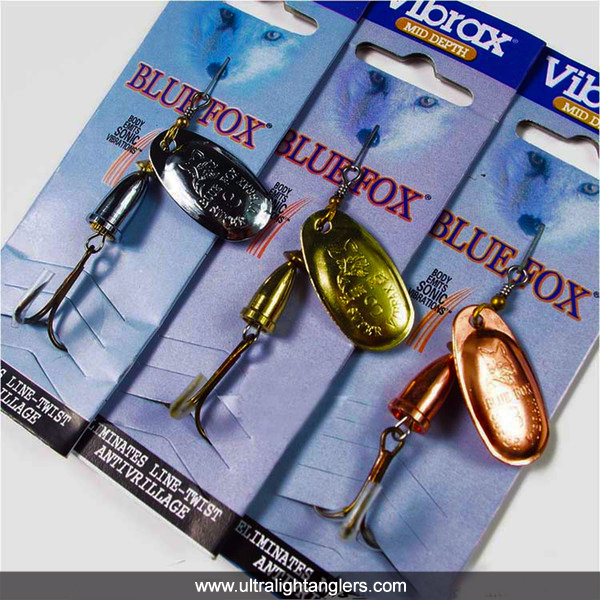 66. Ima Koume 60
67. Yozuri Arm Popper Micro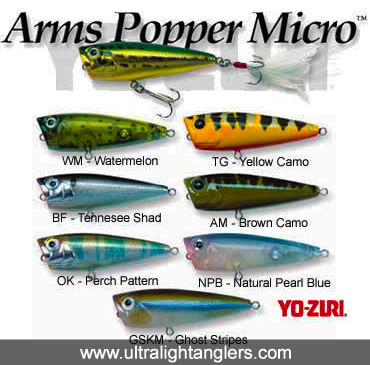 68. Duo TetraWorks Ikkako 38mm 5.7g
69. DUO Pocopoco Popper 40mm 3g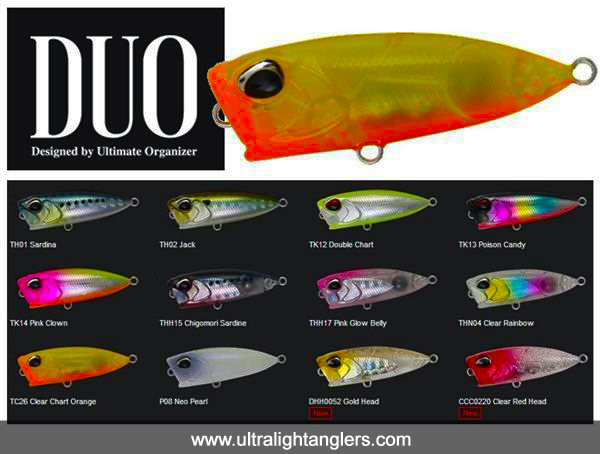 70. DUO Tetra Works BIVI Vibe 40mm 3.8g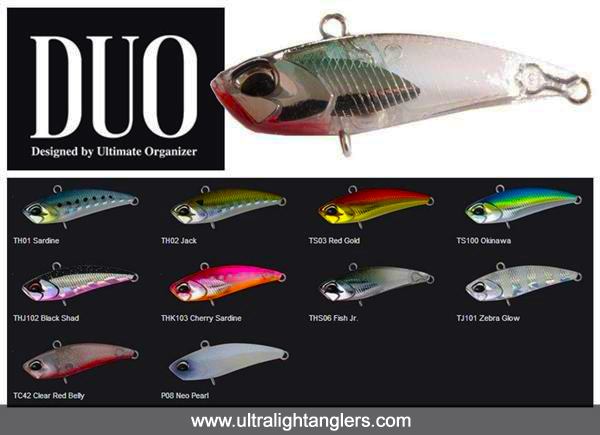 71. DUO Tetra Works Toto 42S 42mm 2.8g
Jika anda merasakan ada gewang lain yang perlu ditambah sila komen di bawah.
Nota:
Segala informasi yang diberi adalah berdasarkan best efforts untuk meluahkan pendapat dan ilmu yang telah diperolehi. Ayat atau perkataan yang tidak sesuai mungkin telah digunakan dan ia adalah luar kawalan kerana kami telah mencuba sehabis baik. Jika ada cadangan sila komen. Kami akan membuat perubahan.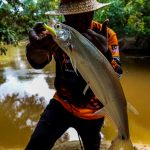 Hey guys! You can call me Kanicen and I'm a nature lover. I spend most of my time outdoor with fishing. I have to admit that I am not an expert but I will do my best to share with you interesting stuffs I know. I love ultralight game which means I live to challenge myself with UNREALISTIC LOGIC for satisfaction.