A
dakah Tabiat Makan Ikan dan Habitat Ikan berbeza di setiap lokasi? Apakah yang anda perlu faham sebelum memburu mereka?
Bahagian 1: Apa yang anda perlu tahu tentang deria pada ikan – Fahami apa ikan boleh lakukan.
Bahagian 2: Bagaimana ikan menyesuaikan diri – Memahami bagaimana ikan menghadapi persekitaran.
Bahagian 3: Bagaimana Ikan Memburu – Memahami sifat ikan sebelum serangan.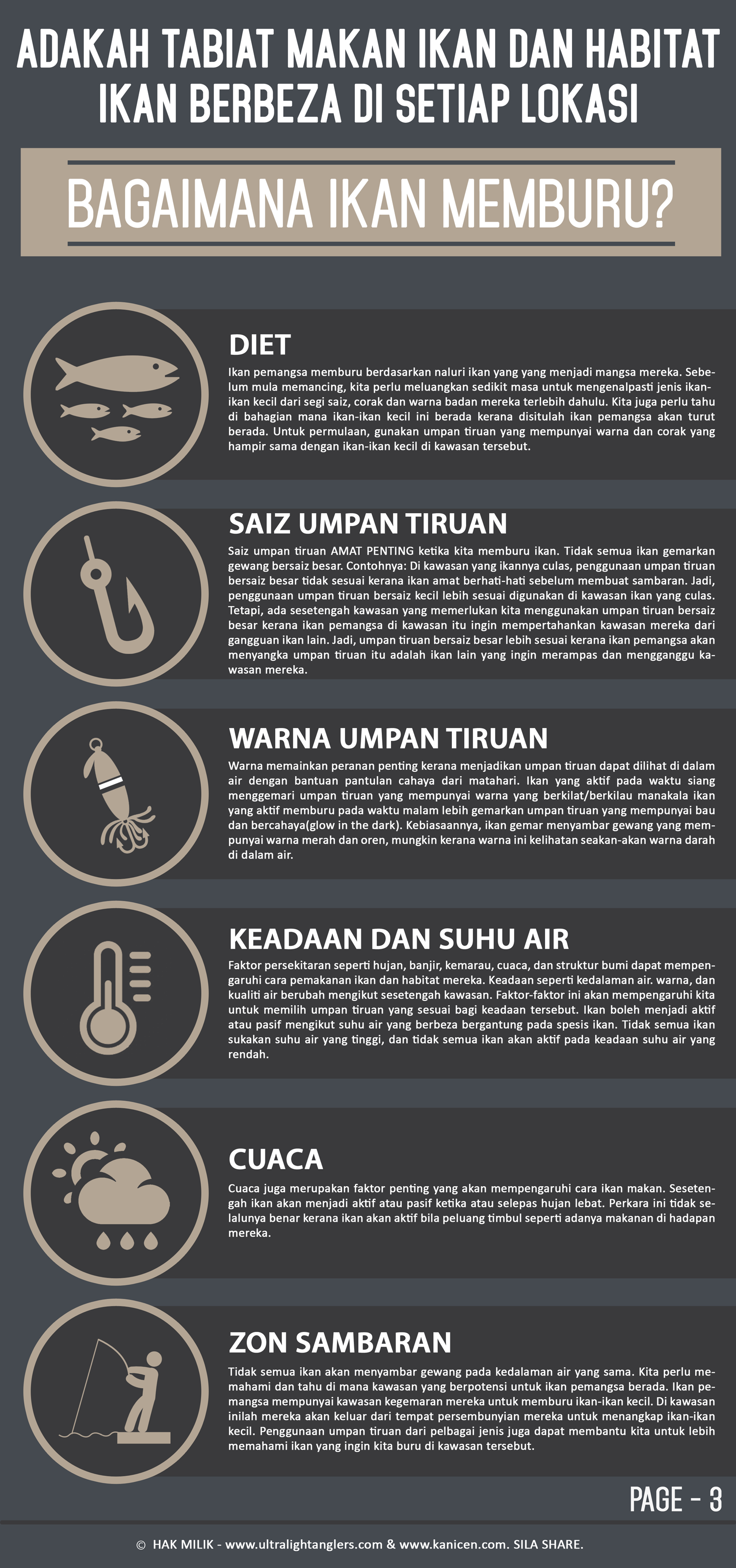 Bahagian 4: Kesimpulan – Memahami sebaik yang boleh mengenai ikan yang dicari
Nota:
Segala informasi yang diberi adalah berdasarkan best efforts untuk meluahkan pendapat dan ilmu yang telah diperolehi. Ayat atau perkataan yang tidak sesuai mungkin telah digunakan dan ia adalah luar kawalan kerana kami telah mencuba sehabis baik. Jika ada cadangan sila komen. Kami akan membuat perubahan.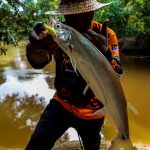 Hey guys! You can call me Kanicen and I'm a nature lover. I spend most of my time outdoor with fishing. I have to admit that I am not an expert but I will do my best to share with you interesting stuffs I know. I love ultralight game which means I live to challenge myself with UNREALISTIC LOGIC for satisfaction.