Extreme Experience. Maximum Satisfaction. Who We Are & what gets us up in the morning besides nasi lemak and roti canai?
The answer is… FISHING!
We arrive to work each day grateful for the opportunity to explore new and exciting subjects in the fishing realm. We're a modern and fun-loving team that enjoys working together and sharing our passion for the sport.
Kanicen is the founder of brand Kanicen Nix, Ultralight Trend, Ultralight Anglers group, Kanicen.com & also blog called Ultralight Anglers. And he is the guy who responsible to bring the ultralight trend to another level.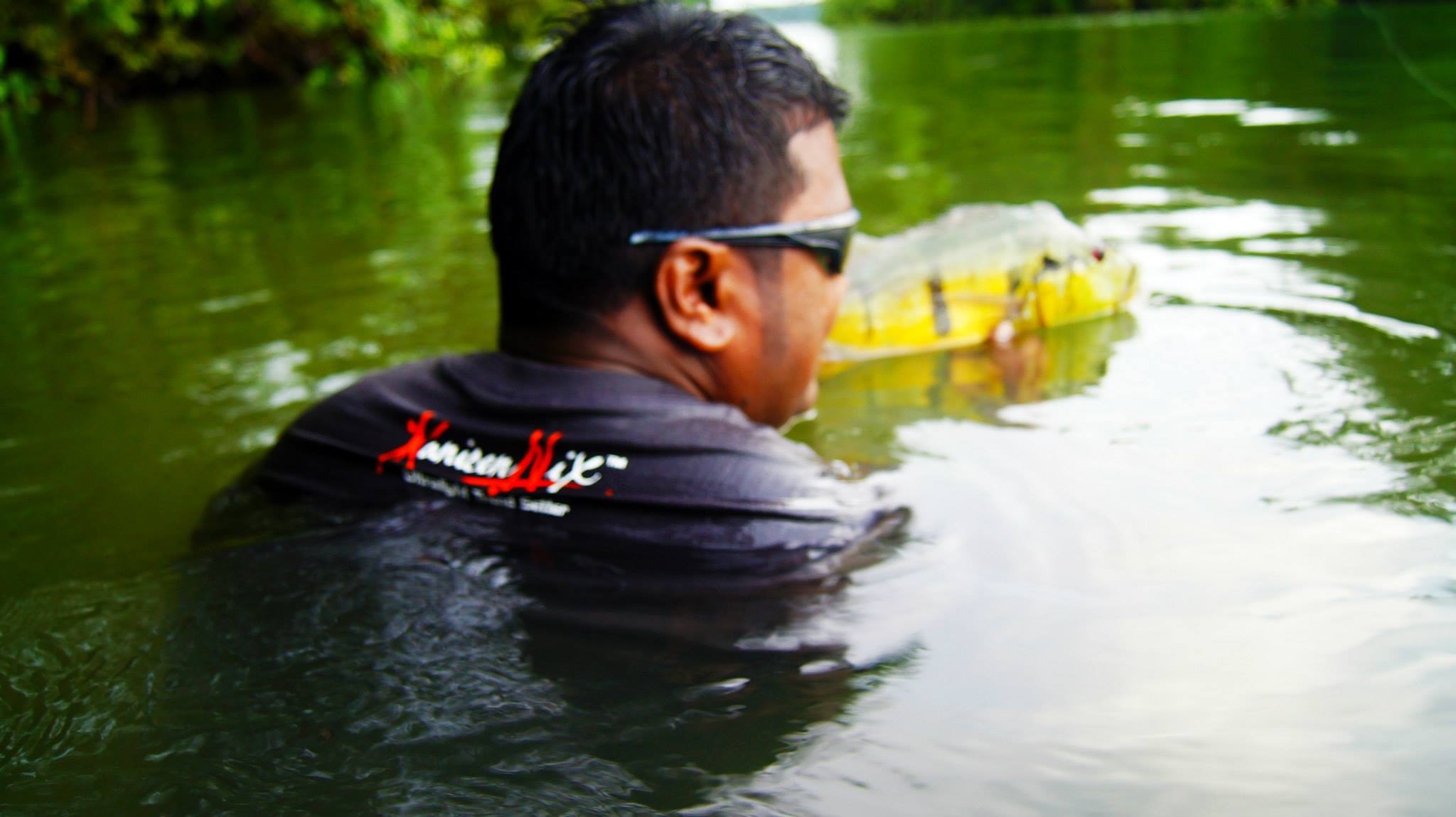 The Founder – Kanicen Nix is actually his real name. Kanicen is a hardcore sportsman since a very young age and a nature lover. Fishing is all about having FUN because it's "MY HOBBY. I LOVE FISHING! This means I live to challenge myself with UNREALISTIC LOGICS." says him. To get the "Maximum Satisfaction, you need to be Extreme".
He is a true ULTRALIGHT ANGLER & known as THE "Ultralight Trend Setter" by most South East Asia countries because he became the first Malaysian to step up with courage to create the momentum into bringing the ultralight game to another level where no one dare. Since then he has created Ultralight Rods and also ultralight products like soft baits, micro spoons, micro lures and many other things for ultralight fishing. He remained humble and has been regarded as an Icon for what's he has contributed for the growth of ultralight fishing.
Extreme Experience, Maximum satisfaction is all he wants. It's not about catching the biggest fish or the most fish, but its learning the entire process to land the fish regardless the size while having fun and maximize the satisfaction. He strongly carries our motto "It's not the brand, but how you use your rod". He never care what brand or how the lures action is, it's his doings that decide whether he able to catch the fish or not.
For him when it comes to Ultralight Fishing proper process of downsizing (lowering down) the poundage of the setup is a "MUST-GO-THRU" process in order to become a good ultralight angler with knowledge, skills and imagination. Fishing is everyone's hobby but Ultralight Fishing is an "ART" that you must FEEL to EARN it. To earn it you just need to enjoy it with lots of imagination while on-the-field. And to get all those YOU NEED SOUL!